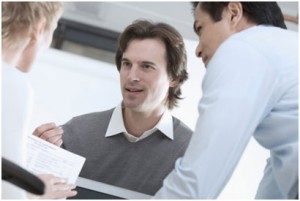 At work it's important to communicate with others and provide the best odds for developing productive working relationships, getting the message understood and the job done. Through models and practice, you'll review skills and strategies to support clear, effective and persuasive interactions. You'll also be able to identify your style with the
What's My Communication Style Instrument©.
Objectives
By the end of this course, you'll be ready to:
Understand a 2-way communication model.
Develop an awareness of your predominant communication style through a communication inventory and an appreciation for other communication styles.
Convey your message clearly using a preparation model
Listen to others so that they feel understood.
Communicate with confidence.