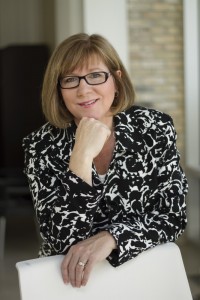 To Pat Hirst relationships are everything! She began her career in sales and marketing in the transportation sector and worked there for a decade. In her role as Director of Customer Service for the Vancouver Port Corporation, she learned what it takes to lead a team and create results. She also learned the importance of communicating effectively, resolving differences and the strength of building positive work cultures.
In 1995 she made a career change focused on helping others. She took training at Mediation Services in Winnipeg and apprenticed in workplace mediation for two years.  This work gave her unique experience in working with dysfunctional teams and knowledge of how to support them to change their behaviour for better results. It also inspired her to share her knowledge with groups in a preventative way through speaking and training  and recently through her book, In a Perfect World: Interpersonal Skills for Life.
Today through workshops, retreats and keynotes she shares strategies and tools to coach people to create the life they chose. Pat believes that by working together, staff and leaders can create positive, meaningful relationships at work and create excellent results for their organizations.
Pat lives in Winnipeg with her family and enjoys reading, being outdoors, sports, traveling and spending time with friends. She looks forward to connecting with you to see how she can support your team or event!
Credentials:
Bachelor of Commerce (Honours) degree – University of Manitoba
Certificate in Conflict Resolution from Mediation Services in Winnipeg
Certificate in Adult Education from St. Francis Xavier University
Certified Coach Practitioner – Canadian Coaches Federation
Author – In a Perfect World –Friesen Press
Affiliations:
Pat is proud to be a member of CAPS – The Canadian Association of Professional Speakers
Member: Greenleaf Centre for Servant Leadership
Member: Manitoba Writer's Guild
Instructor – Organization and Staff Development – Manitoba Civil Service Commission
Associate Trainer/Volunteer Mediator – Mediation Services, Winnipeg
Past Instructor – York University, Schulich School of Business – Masters Certificate Program in Project Management and Business Analysis
Past Instructor – University of Winnipeg– Professional Studies Programs
Clients:
Pat's clients range from insurance companies, utilities, high-tech companies, law enforcement agencies, trucking and logistics, manufacturing, government and retail. A partial client list includes:
Manitoba Liquor & Lotteries Corporation
Red River College
Centre for Indigenous Environmental Resources (CIER)
Literacy Partners of Manitoba(LPM)
Manitoba Infrastructure and Transportation (MIT)
Western Canada Lotteries Corporation
RCMP
IMRIS
Contact Pat today.   Call her at 204-897-7566 or send her a note. Contact Pat