Event Date: April 25, 2017 to April 28, 2017
Event Time: All Day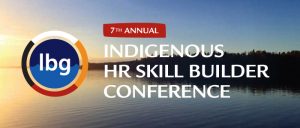 Register by Feb. 28, 2017 and save 10%!
Conference details:

April 25-27, 2017
Canad Inns Destination Centre Club Regent Casino Hotel
1415 Regent Ave W, Winnipeg, Manitoba
About the event:
Our conference is back for its 7th event! Legacy Bowes Group is pleased to again offer a series of in-depth, "dig deep" human resource workshops where participants can learn key skills and take home practical tools and techniques that can be applied right away. Geared to the unique challenges faced by First Nation and Métis communities, the conference is directed to Band Managers, Administrators and Executive Directors, Chiefs and Councillors, HR Managers, program managers, finance managers, community health professionals, social workers and educational leaders. Pat Hirst is a speaker on April 27.